It's been an interesting and eventful decade for Dark Ice since we started around the end of 2011. We've created #1 apps, grown the team, and of course, tackled the challenges of COVID-19 like everybody else. We're looking forward to the future and what exciting things it holds.
What a 10 years it's been
Over the past decade we've delivered dozens of apps and solutions as well as developing our own products.
Our team is growing, as is our passion as more and more technologies and ideas emerge.
We've worked with a wide varitey of clients –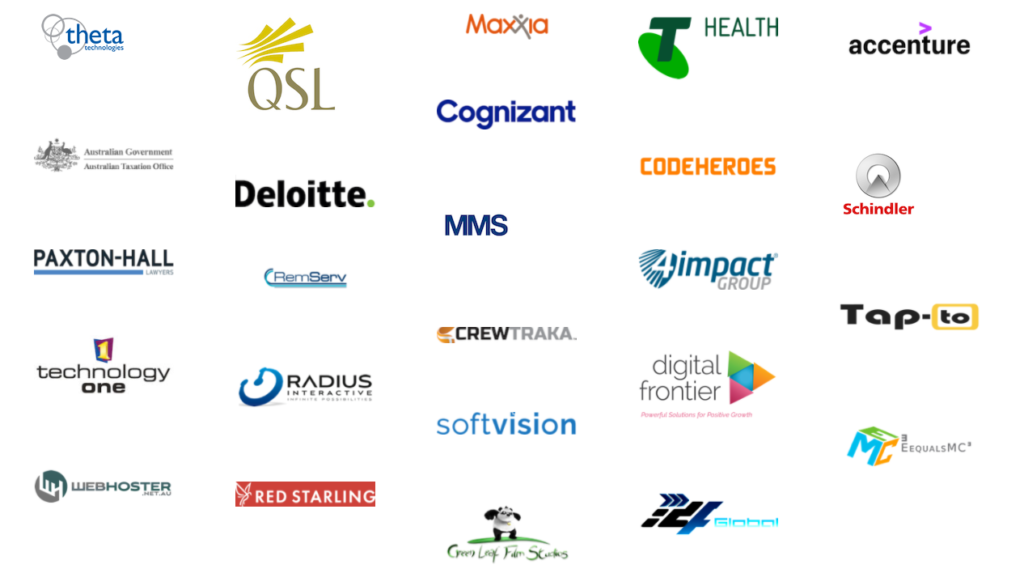 And been featured by numerous media outlets –

For a broad range of projects –
Rechonize

Rechonize utilizes proprietary technology developed by Dark Ice to identify audio, video and imagery that has been added by creatives and connect creative talent to talent seekers.

Queensland Sugar

The QSL app allows for sugar cane growers throughout Queensland to manage their orders for the sugar futures market and provide valuable information to them about the market.

Maxxia

The Maxxia app enabled customers of Maxxia to process claims, view their different account balances, gain access to location-based discounts and offers and several other things.

RemServ

The RemServ app is very similar to the Maxxia app above as they were both subsidiaries of the same parent company, but with a few distinct differences. The RemServ app allows customers to submit claims for a rental payments scheme that prior to the app took 5 days to complete. With the introduction of this functionality, this process is now completed in ~10 minutes.

Australian Taxation Office

The Australian Taxation Office's app is used to record deductions for expenses and trips throughout a financial year and then upload that information to myTax for a tax payer to lodge their return.

It contains GPS functionality to record deductible trips while making them, and lets a user capture photos of their receipts for future proof of claims.

activICE

If hospitalised, activICE auto-activates, informing displaying medical information and contacts on lock screen, as well as SMS'ing contacts.

Telstra HealthNow

The app enables users to access the Telstra Health systems to do things such as automatically control their prescriptions, locate nearby health facilities quickly and integrate their myHealth record into an easy to use resource on their smart phone.

Major League Mechanics

With Major League Mechanics Scott Erikson, a former Major League Baseball pitcher, helps you develop the perfect pitching technique, through the use of video playback content and realtime messaging.

CrewTraka

CrewTraka provides a rich set of features to connect and manage a team of tradies.  It includes group messaging, xero integration, clock in / off with geofencing, payment subscriptions and much more.

Bestaurant

Location based and social restaurant app targeted primarily at the Asian marketplace.

Tap-to

Mobile forms app that is connected to a backend system for data processing;

Traditional Tarot

This was developed for a celebrity psychic in the UK to provide tarot card readings and daily tarot cards for users.

Pocket Cal/kJ

Health and fitness app that helps users make decisions about calorie/kilojoule consumption and provide guides for offsetting calories with exercises.

Elevator Configurator

This was provided as a demo so customers could configure all the materials and colours for a new elevator in 3D, and view what the result would look like.
View more detail here –
Thank you to all who have been part of the past 10 years and we look forward to what we're looking forward to the next 10 years and creating new and innovative software solutions both internally and for our valued clients.